Gear is only as good as the user's know-how. That is why our team and partners have developed training programs for you to follow. Never guess again what to do when you walk into the gym.
We provide Daily Work-Outs as well as a 12-week and 4-week program specially designed for our MoBell Muscle Kit and Equipment.
Our philosophy to 'Move Weight' symbolizes that we love to Move Weight Forward and we believe you should do so with purpose. Push hard, Train as you Operate, Lift Heavy, and always listen to your body and take time to heal. That is why our programming includes strength, stamina, and rehab. Travel Light, Lift Heavy, Move Weight.
Whether your mission is to your own personal fitness goals or as Heroic as protecting Our Country's freedoms, we provide you an arsenal of powerful training tools and programming to build muscle, stay functionally fit and mentally sharp so you are always at peak operational readiness no matter what your fight is; for the field, for mission, for life. Take the MoBell Muscle Kit on the front-lines, the iron jungle, the park, the beach, the backyard, the parking lot. This MM Kit is as mobile as you are.
Each MoBell Muscle Kit and Tactical Bag includes a tailored training program — a tailored progressive strength and conditioning program designed to maximize the physical assets tactical athletes need to be successful every day for every mission by building your overall strength, mobility, durability, and explosiveness by establishing movement standards with MoBell Muscle's equipment with MoBell Muscle's equipment.
Get our SOF-developed Training Guides to make sure you get the most out of your MM Kit and reach your athletic potential.
We teamed up with SOFLETE to create our tailored training programs. SOFLETE is a group of current and former SOF personnel who are also accomplished athletic coaches, combined with non-SOF experts in the fitness industry. As members of the community we were always posed two questions: How do we build the athletic capabilities of our bodies, as well as prevent and fix injury? There are a few guys in the game doing things the right way, and those that are seem to exist in the shadows. Outcasts from the community of bodyweight ninjas and kettle bell aficionados, there is a group of guys who are implementing sprinting, heavy lifting, and stamina based training.
Our MoBell Muscle Training Programs will provide varied intensity and difficulty that adheres to and builds on DoD mandated, daily Physical Training (PT) regimens. The goal is to provide a multitude of options to prevent repetitive workouts when in the field or at home.  These techniques based around our patented MoBell Barbell and Bags will provide the ability to achieve peak operational-readiness and athletic potential for military personnel and civilians alike.
Want More? Join SOFLETE's Strength team or Stamina team. Both training teams include a strength and stamina portion of the daily work-out, the main difference is the strength team biases its programming to increase strength, whereas the stamina team focuses on increasing stamina for longer distances and times. Join your team now at SOFLETE Programs.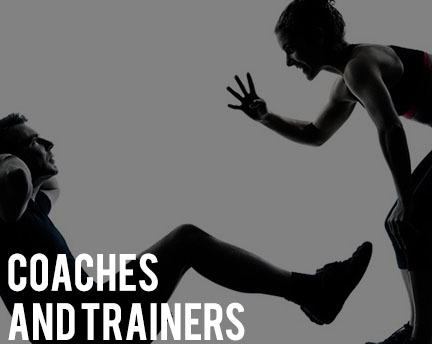 Operator [noun]: An Operator is a person with operational readiness and extraordinary willingness to successfully exert themselves across great distances into situations, circumstances, conditions, and hardship and hazard for the greater good. The person is trained and qualified to perform strenuous actions under any circumstance in order to accomplish a predefined mission or goal.
Do you have Goals? Do you have the Dedication and Discipline to do whatever it takes? Are you ready to Give Up Excuses? No Gym, No equipment, No Space? If Yes, then our MoBell Muscle Gear and Training Programs are for you.